Hi everyone!
Today I want to show you Catrice's Absolutely Chinchilly...
This is also one of the polishes that has been in my stash for quite a while, and I've never worn it...
I admit, I had to get used to the color...
I kept looking at my nails... Is it brown... Is is grey?
I think it is a sort of taupe... Not too brownish, not too greyish.. but a bit in the middle.
This is 2 coats, and 2 coats of Seche Vite (my alltime favorite topcoat).
When I got used to it, I started to really like the color! I think it is suitable for almost all skintypes and you can match it with many clothing colors...
I think it is a pretty chique and sophisticated color, don't you?
I don't know if it is me, but I always thought Chinchilla's were grey... And this polish isn't really grey...
OK, the color of this baby Chinchilla is getting close...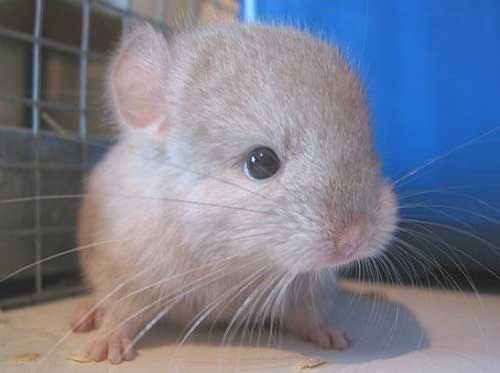 Isn't he/she cute? ♥
Enjoy the rest of your weekend!