Hi!
I spiced up my latest manicure with a Baroque print from BundleMonster plate BM20...
Base: H&M U Must Have This (2 coats)
Stamping: China Glaze 2030
Plate: BM20
Topcoat: Seche Vite
Finally... The sun was shining in The Netherlands, and so I jumped from my couch and immediately took some pictures in my sunny garden...
China Glaze 2030, a perfect gold for stamping...
I don't know why exactly, but I think this manicure looks a bit Arabic... don't you?
Look: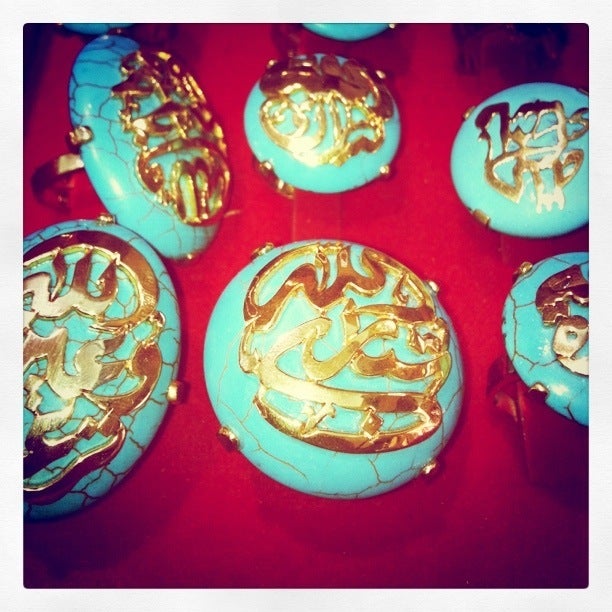 I think gold with turquoise is a nice combination... Don't you?
Until next time!